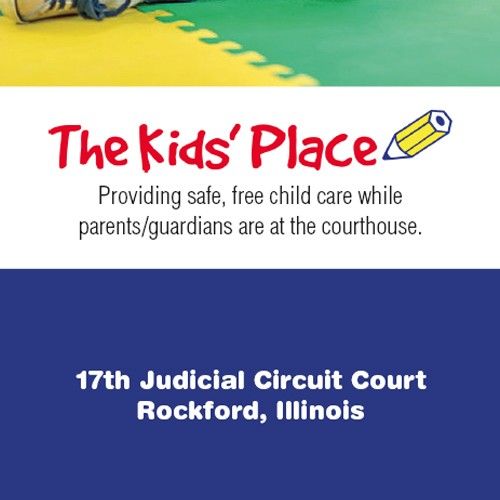 KMK Media Group designed a marketing brochure for Kids' Place, the free child care facility located in both the Winnebago County Courthouse and the Winnebago County Criminal Justice Center. The facilities provide safe, free child care while parents and guardians are at any county building or court-ordered service. The brochure is available on site and provided in English and Spanish.
Kids' Place opened in 1998 as one of the first of its kind in Illinois to protect children from having to witness distressing courtroom proceedings or be left unsupervised in court hallways.
Kids' Place is funded by court filing fees and relies on grants and donations. To make a donation, checks can be made out to The Kids' Place and mailed to the Winnebago County Courthouse, attn: Kelly, 400 West State Street, Ste. 215, Rockford, IL 61101.