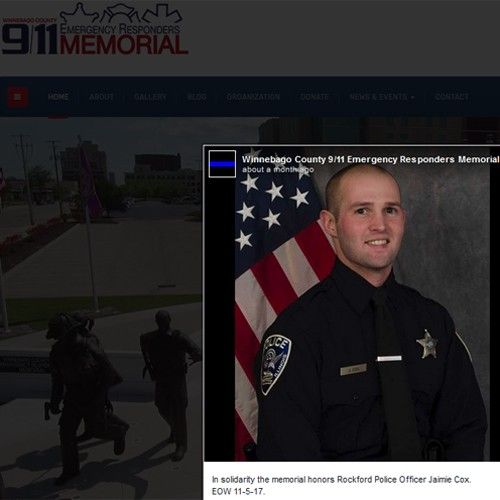 KMK Media Group launched a new website for the Winnebago 9/11 Memorial that features the most recent local first responder to die in the line of duty – Rockford Police Officer Jaimie Cox.
Rockford Police Officer Jaimie Cox Added
The website, www.winn911.org, showcases a drone video, shot by KMK Media, of the memorial. Web visitors can view the memorial's start-up process, read about its steel beams from Ground Zero, and learn how to donate to the ongoing cause and maintenance of the structure.
"We developed the first website for this organization several years ago, and it's so rewarding to see them reach their goals and now to help such a worthy initiative continue to get the community support it deserves," said KMK Media's Web Developer Shaun Kehoe.
The memorial is located in downtown Rockford at the corner of West State and Kilburn Avenue and honors any Winnebago County emergency responder killed in the line of duty. It serves as a timeless remembrance of the events of 9/11.