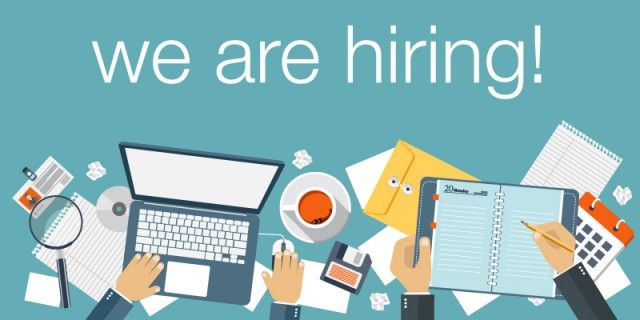 KMK is looking for an enthusiastic Communications Specialist to work in our marketing department.
The Communications Specialist is responsible for assisting clients in the creation and delivery of advertising, marketing and public relations. The form of communication may include press releases, social media, ad campaigns, promotional materials, video script, web content and other related marketing materials. Helps facilitate media buys and ad campaigns, represents KMK in the community and with news outlets and performs other duties as assigned.
Qualifications:
A bachelor's degree in communications, journalism, marketing or a related field plus a minimum of 2 years relevant experience.
If no degree, then 6–8 years related experience in an agency setting is required.
Exceptional computer skills:

Must possess complete proficiency with Microsoft Office Suite of products.
Thorough working knowledge of tools and technology for social media management including Facebook, Twitter, YouTube, LinkedIn.
Macintosh operating knowledge a plus.

Demonstrated ability to think creatively and provide marketable solutions.
Skills Required:
Strong communications, interpersonal and organizational skills.
Able to manage multiple projects simultaneously while meeting set deadlines.
Professional and courteous demeanor in all client and staff interactions: in-person, via phone, and via email. Can act as KMK or client spokesperson, as needed.
Possess excellent written and verbal communication skills. Must be able to quickly and succinctly pinpoint the main and relevant points to a client's issue, business, service, product or event and write copy for web, marketing, social media or PR that helps effectively promote and sell the client's business.
Think creatively to sell clients' services and products not only in written communications but in pitching stories to reporters, focusing on unique angles and writing to capture interest.
Attributes: Excellent written communication skills. Understanding of the creative process, print, interactive web production, video production, public relations and social media. Pleasant personality. Creative thinker. Up on current events. Determined. Helpful. Attentive to details. Easy to work with.
Salary / Hours: This is typically a full-time position, although circumstances and KMK need may allow part-time hours from time to time. Salary negotiable based on experience.
TO APPLY: EMAIL resume and work samples to This email address is being protected from spambots. You need JavaScript enabled to view it.