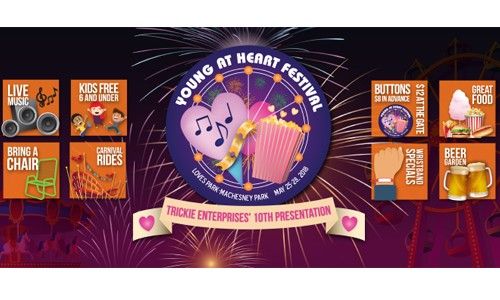 KMK Media Group was hired for the 11th year in a row to handle all marketing, social media and public relations for the Parks Chamber "Young at Heart" festival.
The annual event to kick off the summer festival season is held Memorial Day weekend on the Parks Chamber grounds and features live music, food, a carnival and entertainment and draws tens of thousands of attendees every year.
"Our team loves promoting this family-friendly festival," said KMK's Customer Care Manager Lori Wallace. "It's interesting how the marketing mix to promote the event has evolved over the years from traditional media outlets to include an increasing amount of digital media, helping attendance continue to climb."
This year's event will be held May 25 – 28 and includes a Young at Heart Idol Contest, fireworks spectacular and parade.