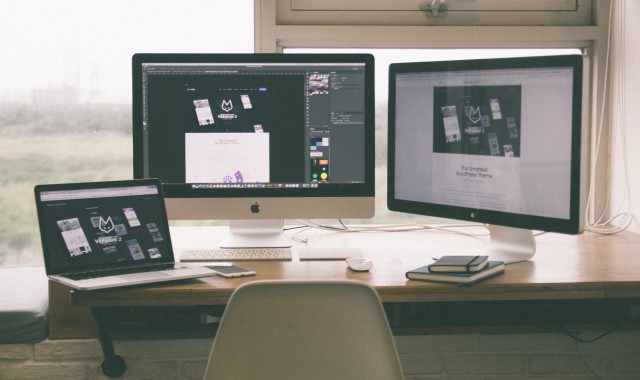 Twenty years ago, it wasn't unheard of for a business to exist (and even succeed) without an online presence. The ubiquitous nature of the internet has made that very untrue today and in 2022, having an outdated website is almost as bad as having no website at all. If you grudgingly created a website in 2002 and haven't updated the style since this blog is for you.
White Space/Minimalism
With modern websites, less is more. A minimalistic design puts the spotlight on your product or message and looks clean and professional. The easiest way to incorporate that design into your website is by using white space to visually organize your elements like images, content and calls to action. Pro tip: white space doesn't need to be white! Any color can be used to create some breathing room on your site.
Scroll Effects
Scroll effects are an easy way to make your content interactive. They include:
Parallax Scrolling – The background changes as you scroll.Scroll-Triggered Animations – animations pop up as you scroll, but everything else stays the same.Horizontal Scrolling – Your pages move right and left rather than up and down.Infinite Scrolling – Your page scrolls in a loop so when you reach the bottom you're starting at the top again.Bold Colors
Ensure your website color scheme matches your brand's tone but keep it bold to grab attention and make your brand instantly recognizable.
Large Typography
Who needs pictures when you can make your content look like art? Pick a unique (but still easy to read) font that will become instantly recognizable as your brand and make your name the focal point of your homepage!