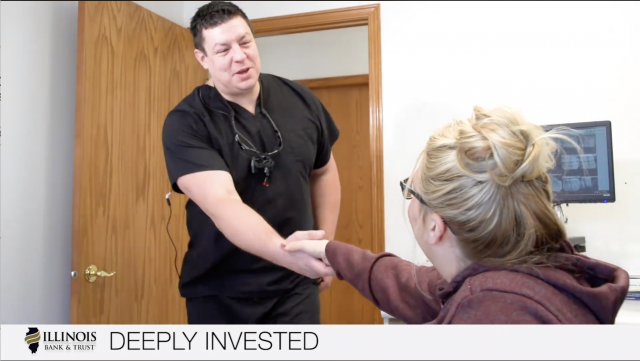 Illinois Bank & Trust hired KMK Media Group to produce a series of videos showcasing the uniqueness of the bank's clients and the customized support the bank provides to help those clients flourish and grow.
The short videos are posted to the bank's Facebook page and used for other marketing and informational purposes. View the videos at: https://www.facebook.com/illinoisbankandtrust/videos/354975501799213/
"Illinois Bank & Trust works with such a wide variety of customers, from healthcare to manufacturing to service industries," said KMK Media Group CEO Pam Maher. "These videos show the partnership between the bank and its customers to accomplish aggressive goals—it's inspiring."
KMK Media Group is a 20-year-old marketing communications firm specializing in web site development, video production, graphic design, public relations, media buying, advertising campaigns and social media marketing. www.kmkmedia.com.