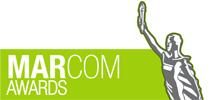 (Rockford, IL) November 11, 2021…On the heels of a national W3 web award last month for the Panino's Restaurant website, KMK Media was recently awarded a Platinum and a Gold Marcom international award for its creative work.
KMK Media won a Gold Award for its production of a
recruitment video for Fehr Graham
in partnership with Bright Space Productions. KMK Media also won the highest level Platinum Award for creation of pandemic-related branding the agency used in its own digital marketing during the past year.
The Marcom awards are administered by the Association of Marketing and Communication Professionals (AMCP). The competition honors excellence in marketing and communications work and is one of the largest creative competitions in the world, drawing approximately 6,500 international entries annually.
In business for more than two decades, KMK Media Group is an award-winning woman-owned marketing firm specializing in web site development, graphic design, public relations, advertising campaigns and social media marketing.
www.kmkmedia.com
.