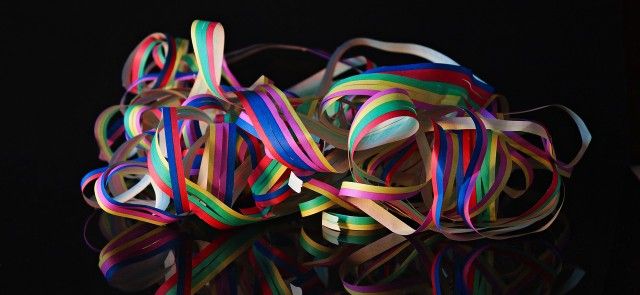 I was aware that I wasn't fond of the color of my office walls at work, but I didn't realize just how much the color affected me until I recently switched offices. I went from feeling blah and at odds with my palest of gray/green walls to feeling a sense of ease and invigoration within the bright and warm beige refuge of my new office. Call me crazy, but I believe the paint color of my old office actually frustrated me with its lack of commitment–is it gray or is it green?
Crazy or not, color psychology exists and is a study of hues as a determinant of human behavior. Color psychology has been used by companies for years to improve the moods and reactions of their customers and workers. Looking to reduce stress and fatigue in your work environment? Blue and green hues have been known to create calming environments that are easy on the eyes. Want to stimulate creativity or energize your employees? Yellow and orange hues when chosen correctly can increase productivity. A red hue when used as an accent within an office space can evoke passion and emotion from your employees.
While color psychology and it's use in the workplace is fascinating, color psychology in marketing and branding is a whole other ball game. Color psychology in marketing and branding is both widely used and widely debated. The reason for this is the margin for error – it is difficult to predict with 100% accuracy any given individual's response to a color. The application of color psychology to marketing and branding requires an understanding of color theory combined with a good amount of research and a healthy dose of gut instinct. Even with those three things applied, your desired effect for your brand or your product is still at the mercy of consumers' personal preferences.
If you want to learn more about the use of color in marketing and branding, the article "The Psychology of Color in Marketing and Branding" on Entrepreneur.com is a pretty good starting point. Be prepared though, the more you increase your knowledge of the use of color as it applies to the consumer, the more you may drive yourself crazy analyzing your purchasing decisions.