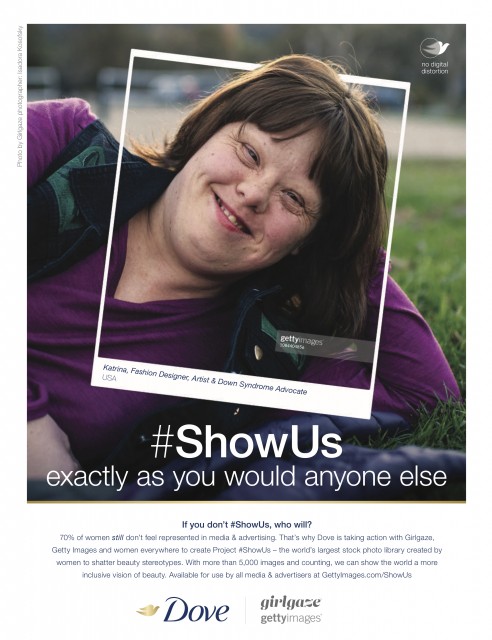 I have two teenage daughters and a pre-teenage son. They notice people of the opposite sex and tease each other over "crushes" and who is "hot" at school.
As parents, we try to teach beauty is more than skin deep but it's hard with today's mass media and ever-changing trends pushed out by modern day celebrities.
Imagine my surprise when one of my daughters told me recently that a larger backside is actually desirable these days—what?! That floored me almost as much as learning "mom jeans" were back in style. Who would have imagined those of us who lived through the mom-jeans era would ever have to see it again? Ugh.
My oldest daughter, who also happens to have Down syndrome, thinks just about any person of the opposite sex is attractive...tall, short, bald, bushy, young, old. At this point in her 17-year-old life, she's not very discerning.
She's actually very accepting of others' looks. (And perhaps a bit boy crazy.)
She knows she has Down syndrome and, when prompted, she can identify others with Down syndrome but it's not something she readily looks for. She really doesn't notice or care about others' specific features.
When her younger sister recently noticed a man in a crowd with a very unusually-sized large nose, Colleen's immediate comment was, "He must lie a lot." I struggled to keep from laughing at Colleen's comment that focused more on character than on outward features.
I think we should all face each day with a little more acceptance--everyone is physically attractive in their own, unique way, but obviously what is on the inside counts the most.
That's what Dove and now Getty Images, provider of stock photos to the creative industry, is doing with a new assortment of pictures featuring "real" people, not those airbrushed to death or with bodies like Barbie dolls.
Real people include those with disabilities. When I saw this image in a recent Advertising Age magazine, I showed it to my daughter. It didn't really phase her. I don't think she comprehended that a glamour shot of someone with Down syndrome in a magazine ad is unusual. What a novel concept.
My daughter wears her disability on her face so it is one of the first things people see when looking at her, yet she fails to let it affect her spirit, her smile or her reaction to those around her. She is ever the optimist, creating her own style, her own spunk, her own beauty.
It's nice to see the advertising industry embracing different as beautiful, too.
Ad Age.
Adage.
Beauty is in the eye of the beholder.