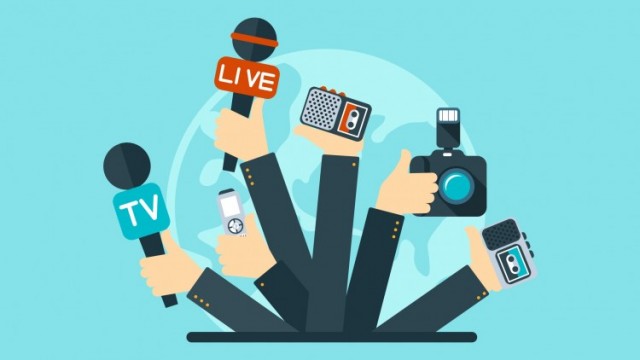 So, you want to be a media expert? It's great exposure for you and your organization; it makes you appear knowledgeable, and it lets you delve into the broadcast world just enough to get a flavor of the fun without tumbling into the sometimes crazy abyss.

You might think "experts" who are frequently called on by reporters for interviews are more educated, more accomplished and more skilled than their counterparts and, therefore, more qualified to give media interviews.

Nope. That's typically not the story.

Often, the reason the same people get called on by reporters for interviews again and again is because they have a good "RAP."

RAP stands for Responsive, Approachable, and Prepared. Let's break it down...

Be responsive. When a reporter calls, he or she is usually chasing more than one story, more than one interview and balancing breaking news with broken gear plus a lack of adequate staffing with a lack of time. The "do more with less" mentality has been alive and kicking in newsrooms across the country for years already; the rest of corporate American is still catching up. The more responsive you are, the more likely you are to snag the interview and receive the first call next time.

Be approachable. Share your cell phone and email address with the reporter. If you haven't worked with the reporter previously, make small talk and find some common ground in sports teams, hometowns or mutual love for hot weather. Above all, be kind, patient and helpful. Reporters are people, too, and fostering a good relationship can be mutually beneficial.

Be prepared. You don't need to have complete knowledge of the subject to be able to give an interview. You do need to know why the reporter is covering the story and what he or she hopes to gain from your interview. You can ask those questions when setting up the interview to help you prepare. Then, jot down three main points you want to get across during the interview and stick to those key messages. If the reporter strays into unfamiliar territory with his or her questions, come back to your three main points or simply respond that you don't know the answer but will follow-up.
Feel like you flopped your interview? It's okay. For most reporters, having one source is better than having no source, no matter how good. Also, it's a sound bite—not a speech. Remember that for all your verbal stumbling, there is probably at least one :10-:20 sound bite that is usable and will work for the reporter's needs.

Follow the above tips and you'll be well on your way to developing a good "RAP" with reporters and gaining traction on your media mentions!