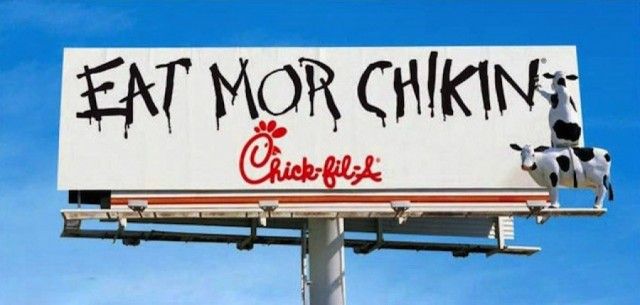 "Eat More Chikin." "Got Milk?" "Eat Fresh."
English teachers and grammarians alike groan when they see these slogans, and fellow marketers like me give the brands a nod of approval for their cleverness. These ad campaigns are all grammatically incorrect but are memorable and appeal to their audience.
Whether or not you're a stickler for spelling, grammar and the controversial Oxford comma, your brand should have its own house style. It should identify everything about your brand's essence, including writing style, voice and tone.
It's easy to rely on an existing style guide such as the Associated Press Stylebook or Chicago Manual of Style for basic formatting and writing style guidelines. Your industry should dictate which style guide you follow. If you missed College English 101 or need a refresher, the Associated Press Stylebook (AP Style) contains the most commonly acceptable journalistic standards for usage, spelling, grammar and punctuation. AP Style is the standard to follow for corporate communications, newspapers and magazines. Academia tends to prefer the Chicago Manual of Style. The industries of chemistry, medicine, law, physical sciences, social sciences and government all have their own preferred style guides as well.
Once you've identified your industry's standards for basic formatting and writing style guidelines, what's next? Your house style should address your brand's voice and tone. While "voice" and "tone" are often used interchangeably, your voice is your brand's personality while your tone depends on the communication channel. If you're unsure of your brand's voice, start by reflecting on your organization's core values and personality. There are oodles of books and articles dedicated to this subject alone. What's Your Company's 'Voice'? Here's How to Figure It Out published in Entrepreneur is a good jumping off place if you're still stuck.
While creating a formal writing style guide for your brand is ideal, it's not practical for every business. It is critical however that everyone creating content within your organization understands your brand's essence, including writing style, voice and tone.
So, can you break grammar rules in your marketing and advertising? The short answer: depends on your brand's personality, the communication channel and ultimately your audience.
While it has become increasingly more acceptable to bend grammar rules and keep your message conversational, cutting corners and blatantly breaking grammar rules aren't for everyone. "Eat Mor Chikin" works for Chik-Fil-A because it's cute, family friendly and attention grabbing. Most financial firms or manufacturers can't get away with similar tactics because their organizations value precision and professionalism, and their customers are expecting the same. Social media, however, opens the door to introduce a different tone, which can be more conversational and friendly.
When in doubt, ask yourself if breaking grammar rules aligns with your brand's personality, is right for the communication channel or makes you look incompetent to your audience.