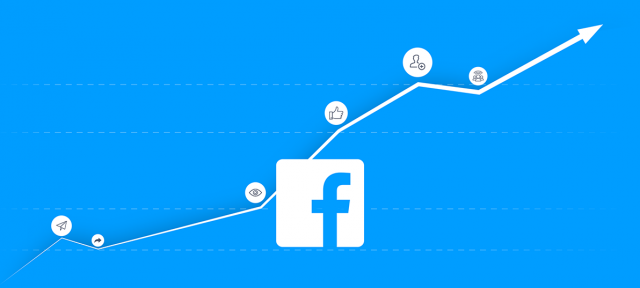 Is your company's Facebook page falling flat on its face? Is it weary, tired, and less than engaging? Are your Facebook insights showing less than stellar growth? If so, it may be time for a "Facelift!"
How Many People Use Facebook?
As Facebook celebrates its 15th anniversary, 2019 Pew Research shows that 69% of American adults use Facebook.
Interestingly, compare that to 73% of American adults use YouTube; 37% use Instagram, 27% use LinkedIn, 24% use Snapchat and 22% use Twitter. Facebook is where it's at for adult marketing reach regardless of your end user's demographic. Make sure you're doing Facebook well before taking on other platforms.
You Need To Commit the Time to Do It Right
Businesses most often hire my agency to handle their Facebook accounts so we can boost their fans, engagement or brand awareness and to invigorate their page with more creative content and a marketing strategy. Sometimes it's simply due to a desire to save their own marketing team's time.
To do Facebook well, you need to allocate several hours a month to it. If you're committed to that premise, read on to discover some tricks of the trade...
Top Tips for Increasing Your Facebook ROI
Have a plan. Why is your company on Facebook? Customer service, new product and service information, and developing a stronger relationship with your customers and potential customers are all good reasons. Employee recruitment is another one. Just as employers look up prospective employees on social media, they look up your company, too, to discover what you stand for and what your culture is like. Develop a Facebook marketing plan to drive your content and measure your results.


Post often, but not too often. A good Facebook strategy is to post 3-5 times per week, including weekends when eyeballs on the site are at a peak. It doesn't work to post three times this week and not post anything for the next three weeks. Consistency is key. Develop a monthly posting calendar and intersperse it with spontaneous posts when the opportunity arises.


All posts should have good images. Video gets the most eyeballs, followed by graphics and photos. Make sure you spend as much time creating the snappy verbiage for your post as you spend finding the right image to catch people's eyes. Facebook has so much content that yours needs to be competitively creative to garner reach and engagement.


Entertain and inform. Include a mix of entertaining and informative posts and don't be "salesy" --- that will drive people away. When possible, tell a story. Facebook, using photos, images and videos, allows you to tell a story about your product, employee, company, helping relay far more than you could do in a traditional newspaper, radio or TV ad. Give a short blurb of the story on your Facebook page and link to the full story on your website; that drives website traffic.


Track your results. Search engines, including Google, index content on Facebook all the time. When you make a change to your website or you write a blog, it pushes your website up in the Google rankings but posting content to Facebook pushes it up far faster due to the amount of changing content, allowing a potential customer to find the social media content and link through to your website. Measure the traffic to your website from Facebook through your Google Analytics and, obviously, measure your month over month growth in fans, organic views and reach using Facebook Insights.
Also, make sure to include a budget for boosting posts, creating Facebook ads and implementing like campaigns. It doesn't have to be a lot – even $50.00 - $100.00 per month is a great start. Determine what types of posts you want to boost and to whom and make sure to measure what works best and change your strategy accordingly.
These tips should help you put your best "Face" forward in 2020!