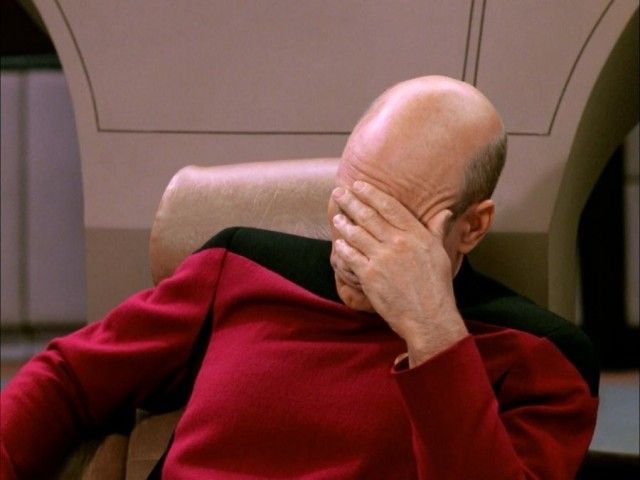 Unless you've been living under a rock for the last month, you've no doubt seen the uproar caused by an incident where a United Airlines passenger was forcibly removed from a flight just prior to takeoff. The situation led to international backlash, countless jokes and Internet memes at United's expense.
To make matters even worse, United CEO Oscar Munoz released an initial statement that was criticized by many as tone-deaf and insensitive. It also contained one of the most infamous made-up words of all time, stating his regret when United Airlines had to 're-accommodate' their customer.
As with most high profile PR blunders, the blowback from the United Airlines incident wasn't so much about the removal of the passenger itself, but the company's seemingly apathetic response. Munoz eventually changed his tune, however, and apologized for the situation, labeling it as a "mistake of epic proportions."
Eventually public outcry will die down and the event will be remembered as an embarrassing blemish in the company's history. However, for the time being, 'United Airlines' is just about synonymous with 'root canal' or 'telemarketer.' Here are a few other well-known PR goofs that might make the folks at United feel a little bit better about their jobs.
Phillip Morris touts the financial benefits of death from smoking
In 2001, tobacco giant Phillip Morris published the results of a study that outlined the positive financial impact of early deaths due to smoking. The study examined the economic benefits from smoking deaths in the Czech Republic – stating that smoking "resulted in a net gain of around $147 million, including saving between 943 million and 1.2 billion korunas (about $24 million-to-$30 million) in health-care, pension and public-housing costs due to the early deaths of smokers." Not surprisingly, the company was grilled by media outlets around the world and eventually apologized.
DominOH THAT'S GROSS
Domino's Pizza took a huge PR hit in 2009 when a Youtube video surfaced of two employees unscrupulously handling food before delivery. The video quickly went viral and became a major scandal within hours of posting. The video was removed soon after but had already gathered millions of views and caused serious damage to the company's public perception. Domino's CEO took to Youtube himself in an apology, stating that employees had been fired and arrested.
Firestone Tires' massive 2000 recall
Firestone began receiving complaints in 1998 of tire failure resulting in hundreds of accidents and deaths across the United States. However, the company didn't see the complaints as a priority until the National Highway Traffic Safety Administration investigated the claims in 2000 and concluded that several models of tires were indeed faulty. The NHTSA announced that more than 700 injuries and 200 deaths were caused by the tires, forcing Firestone to recall 6.5 million of its faulty units – the second biggest recall in the history of the United States. Firestone was also the subject of hundreds of lawsuits and suffered immense financial and public damage.
The Unthinkable: KFC runs out of chicken
In 2009, KFC debuted a new grilled chicken item on their menu along with a coupon for customers to get a free meal. The coupon was a huge hit and received an unexpected boost when Oprah Winfrey promoted the deal on her popular daytime talk show. Oprah's promotional powers proved to be too much for KFC to handle as several stores actually ran out of chicken, leading the throngs of angry customers across the country. Angry would-be patrons took to the streets to vent their frustrations, although not in full-scale riots as was rumored at one point. KFC made it up to the customers, however, and offered rain-checks and coupons for a later date.