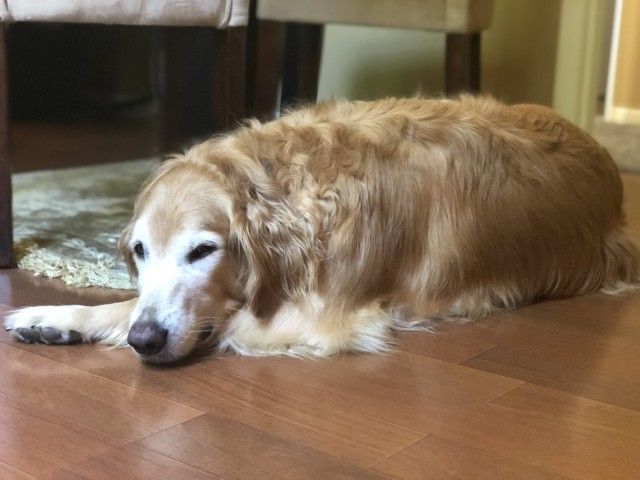 Each morning as I head to work, I say "see you later, pup" to my 15-pound dachshund, Olliver. He doesn't know where I'm going or what I'm doing. What he does know is that nine hours later, I return home smelling like another dog.
Cue Riley, a golden retriever and KMK Media Group's very own office dog. You can usually find Riley taking a nap outside of his mom's office, but when we have a meeting in the conference room, Riley is there. Tail wagging like a fan, head in any lap that has committed to scratching in just the right spot.
How does Riley's presence benefit the way I work, you ask? According to a recent study done at the University of Southern California, pets in the workplace reduce stress and nurture productivity. For example, during a meeting held this week, Riley came over and plopped his head in my lap – immediately after the meeting, I opened up a new Word document… and here we are. As a matter of fact, I credit Riley in the completion of this blog post.
While he might aid in the productivity of fellow employees, pets at work also benefit overall employee health, improve employee retention, and alleviate loneliness. For some, coming to work to a wagging tail is just as important as going home after a long day to a family pet greeting you at the door. As for Olliver, that includes a very detailed sniff down.
So, there you have it! If you already have a dog in the office, tell us how much you love it! And if you don't have a dog in your office, well… what are you waiting for?